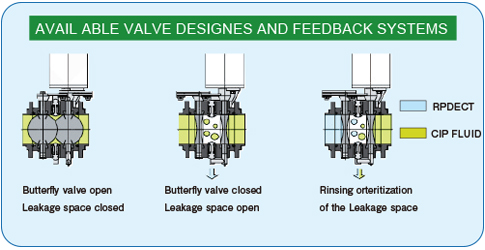 Pentair Südmo's Leakage Butterfly Valve provides safe separarion of incompatable fluids in a compact design. This valve provides significant advantages over traditinal block and bleed installations.
By intergrating two butterfly discs and independent vent/drain valves into a common housing, the Pentair Südmo Leakage Butterfly Valve completely isolates the self draining leakage chamber with a single va-lve housing and actuator. This valve offers double safety in minimal space.
The mix-proof feature provides excellent process safety in applicati-ons where the separation of in compatible media, e.g. product and cleaning-in-place must be ensured.